Philip Wigfall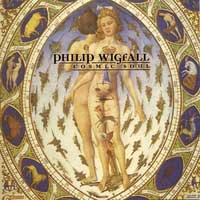 A mixture of 80's Miles Davis, Weather Report, and tradional jazz with a side order of R&B Hip Hop for extra flavor. These elements combined create a soundscape that takes the listener on an electric, funk-driven, metaphoric journey
==
I was a bit of a jazz snob before I got to Berklee. That soon changed when I had the chance to see Miles Davis live. In spite of my jazz conceit, I still wanted to see Miles play.
At that time, Miles was playing electric jazz funk. Not exactly bebop! I especially wanted to hear his new alto saxophonist, Kenny Garrett. I had met Kenny in New York in 1985 at the Village Vanguard jazz club. I was so impressed with his playing, I became more serious about jazz music.
That's when I became a jazz snob! But when I heard Kenny Garrett playing funk and playing the HELL out of it, I realized I had been wrong! I needed to be as flexible and open-minded a musician as he was! And when I returned to Las Vegas, I returned with a more positive attitude toward all music.
BUY IT HERE: