Jose 'Pepe' Jimenez – Drums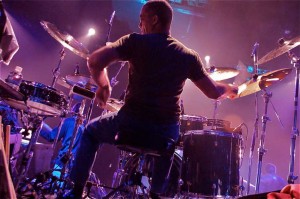 Born and raised in Puerto Rico, "Pepe", as family & friends affectionately know him, is been busy in the music industry as an active and artistic drummer/percussionist.
His work in live performances or recordings includes: Marc Anthony, Olga Tañon, Jerry Rivera, Ricardo Arjona, Luis Fonsi, Giovanni Hidalgo, Humberto Ramirez, Franco de Vita and Puerto Rico Symphony Orchestra to name a few.
Hired by the production show "Storm" in 2002," Pepe" moved to Las Vegas where he has been actively involved in the Vegas music scene.
Las Vegas credits include: "Storm"(Mandalay Bay), Broadway musical Mamma Mia, Rip Taylor, Martin Nievera, Cirque du Solei Zumanity, Criss Angel Believe, The Vegas Talk Show (daily TV show), Disney's The Lion King.
Currently "Pepe" is working with the Stratosphere Headliner Frankie Moreno.