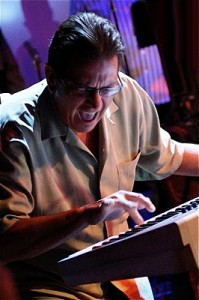 The incredible Ricky Peterson wowed all in attendance Monday, August 9th with an impromptu "sit in" with Santa Fe and the Fat City Horns at the Palms in Las Vegas. Ricky blew the roof off the place, singing and playing on "Take My Heart Away", among several other tunes in the band's 90 minute set. One thing is for sure: both the band and the audience will not soon forget the evening. What a truly remarkable musical experience. Thanks to Ricky for bringing the Peterson healing to the Santa Fe stage!
A little bit about Ricky (from RickyPeterson.com)
A life long Minnesotan whose sound has always focused on a characteristically "Minneapolis" sound, Ricky Peterson is best known for his now 20 year association with saxophone legend David Sanborn and for having, produced, written and played keyboards for Prince on and off since his early days on the Twin Cities scene (perhaps most notably producing and arranging the song "The Most Beautiful Girl in the World").
Playing on David Sanborn records since the mid 80's, he ensembled with and produced Sanborn on "Songs from the Night Before" and Prince on "Gold", "Emancipation", "Crystal Ball". Peterson also played a big part in writing and producing George Benson's "That's Right" CD.
This is just the icing on a career whose associations (either live or in the studio) read like a diverse pop and jazz trivia encyclopedia: Bonnie Raitt, , Billy Joel, Anita Baker, James Taylor, Mavis Staples, Joe Sample, Sting, Sergio Mendes, Brian Wilson, Ben Sidran, Rodger Waters, Rick Braun, Kirk Whalum, Phil Upchurch, Jimmy Buffet, Fine Young Cannibals, Steve Miller Band, GoGos, Paula Abdul, Boz Scaggs, Dave Koz, Lalah Hathaway, Sheryl Crow, Jonathon Butler, Bruce Willis, The Jets, Jermaine Jackson, Rhythm Syndicate, Chaka Khan, Robben Ford, Howard Hewett, Larry Graham, Tuck & Patti and John Mayer.
Here are a few more pictures from the performance on August 9th.
(Major props to our brother Bobby Gladd for the photography)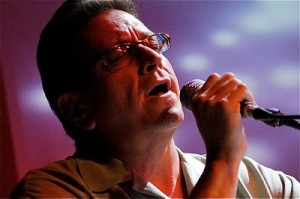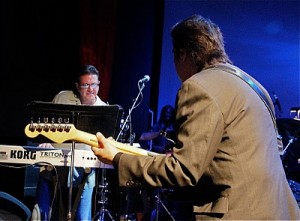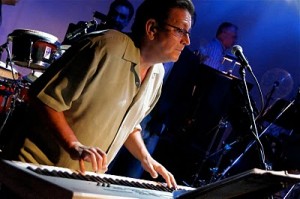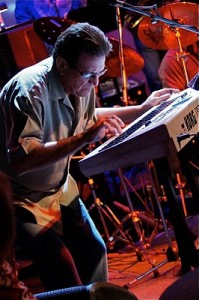 in