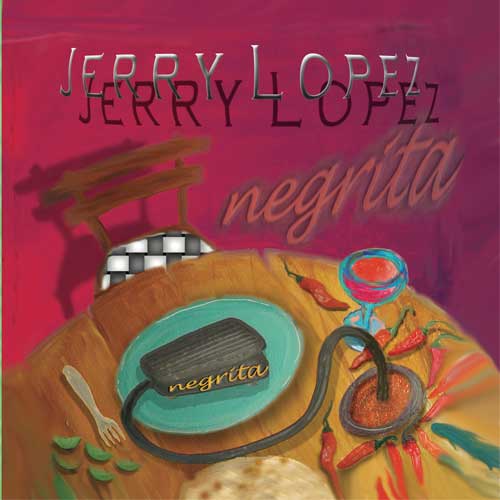 Due to popular demand, a limited number of Jerry Lopez' solo cd, "Negrita" have been pressed.
Originally released in 2002, "Negrita" contains 14 tracks written by Jerry along with Jamie Hosmer, Bill Champlin, Pat Caddick, Clint Holmes, and many others. Guest musicians include Bill Champlin, Ronnie Foster, Jay Graydon, and many more.
"Negrita" will be available at the "Santa Fe Superstore" on Monday nights during their Tropicana performances.
Pick one up soon, they won't last long!

One Show in the Tiffany Theatre inside the Tropicana Casino in Las Vegas!!
We always leave our hearts on that stage and our egos at the door,..
Real music, real musicians, real healing, all night long!
Following our show at midnight, Gary Anderson Big Band in the lounge!!
This is a free evening of music and entertainment the likes of which hasn't been seen in Las Vegas for many years.
ALSO, Wednesday night, 10:00pm at the Bootlegger Bistro:
Myself and some of the other SF & TFCH crew will be performing a show of mostly original music.
Stop by, have some great food and check out our 5-piece band!
Jerry Lopez

Guest artist Carlos Reyes: An amazing musician and entertainer joins us on stage for ONE FREE SHOW. 10:30PM. He blew the roof off of the joint last time he joined us at The Palms, and it was a show to remember!
Also joining us on stage is Amanda Corvini the young lady that recently graduated from Berklee College of Music and made her debut on our stage playing baritone sax a couple of years ago at The Palms. Good times and healings to be had!
Following the Santa Fe & Fat City Horns show, entertainment by Matt Johnson's Las Vegas Super Band, an 18-piece big band that Swings hard!!
Don't forget that Jerry Lopez and a few of the other Santa Fe guys are playing Wednesday night at the Bootlegger Bistro in Las Vegas!! Music starts at 10:00pm
Let The Healing Begin…
Andy Ebon
CEO of SOul